Out Of My Mind—Episode 5 Show Notes

The Coffee Legacy of Robert Young with Adam Scott Paul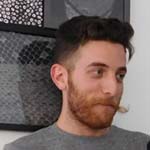 Adam Scott Paul is co-founder of the LA Coffee Club. The club is a sort of Book of the Month Club operation only for coffee lovers. Instead of a book once a month, you can sign up for a new bag of coffee once a week, coffee selected from a long list of specialty coffee roasters who roast their beans in small batches using unique roasting recipes for beans they buy direct from coffee growers.
I've been searching for a great cup of decaf coffee ever since Robert Young told me Sanka was the way to go.
Although Adam couldn't promise me that I could find a decaf coffee that tasted as good as regular coffee, he did hold out hope that new technologies, plus the spirit of these indpendent roasters who pride themselves on experimentation and not
Adam has two items to share with us in this show notes extra. The first has to do with how to buy specialty coffee so you find the right coffee beans for you. Click on the triangle at the left of the player bar below to listen.
The second is something I'd never heard before. It's the 30/30/30 rule for making a great cup of coffee at home, whether it's decaf or not.
And here's a link to the LA Coffee Club website.
Decaf Coffee Alert
Share your experience with a great cup of decaf coffee. If I use your comments during the show I'll send you a bag of specialty roasted decaf coffee from Adam's collection. Click here.
Go To the Head of the Line with Karen Maeda Allman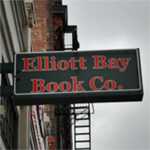 We're off to Seattle, Washington again where we're stopping in at the Elliott Bay Book Company for suggestions on enhancing your reading experiences. This time, Event Coordinator Karen Maedea Allman, takes the mystery, and the anxiety, out of getting a book signed. I don't want to spoil her comments, but I'll give you a clue: it never hurts to speak from the heart. Oh, and Karen also has a couple of no-no's to avoid when you finally get to the head of the signing line.
If you can't visit the store in person you can still take advantage of the staff's knowledge and expertise. Visit their website, which you can do by clicking here.
Your Feedback
Out Of My Mind is a month old and your comments and words of encouragement play a major role in keeping it going. Seventeen minutes may not sound like a lot, but it's a full-time job for the Out Of My Mind crew to put those seventeen minutes together each week. When a scheduled guest cancels an interview, or an episode needs some heavy trimming to bring it in on time, it's your email and comments through our website that remind us that we do this show for you.
And, we pay attention to what you say. Mark Horowitz will be back in a few weeks with a look at another film we may have missed while we were busy growing up.
Don't be a stranger. Scroll down the page and find some ways you can contact the show and let us know what we're doing right and where we can improve.
You're On the Monitor Beacon with Dennis Hart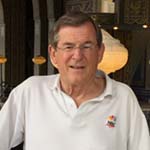 Monitor, NBC Radio's innovative weekend radio service debuted 60 years ago, and ran for 20 years. Forty years after NBC canceled the show, baby boomers still remember Monitor, and the host of entertainers and reporters who anchored three-hour segments of the show, fondly.
Sylvester L. Weaver, better known as Pat, and even better known as Signorny Weavers' father, didn't start out to create a  cultural icon, but that's what he did. Or, as Dennis Hart said in this story, Monitor was the Internet of its day.
Dennis, who literally wrote the book on Monitor, offers insight into the show's history, and adds a few facts that you may find incredible (like one in six Americans listened to Monitor every weekend). Plus, Dennis gets the opportunity to fulfill a life-long dream.
In a show notes extra, here are some audio stories that didn't fit into the show, starting with Pat Weaver's explanation of what Monitor was. This clip is from the start of the first ever hour of Monitor, and it is exactly what listeners heard on their radios 60 years ago.
Here's Dennis's most memorable Monitor moment.
And here's the story of why Dennis wrote the book.
If you want even more Monitor, here's a link to Dennis's Monitor tribute website.
Music
The Out Of My Mind podcast theme by Jimmy Fontanez.
Contacting the Show
Email: jdouglas@thetheaterofyourmind.com
On the Web: Contact Out Of My Mind
Write: Out Of My Mind | The Theater of Your Mind, Inc. | 2215 Fern Dell Place | Los Angeles, California 90068
Subscribe to
Out Of My Mind
Or subscribe with your favorite app by using the address below
Book Jay Douglas as a Speaker, Podcast Guest or Consultant
Call 323-856-1795 for availability.