Out Of My Mind—Episode 11 Show Notes

Novel Ideas for Encouraging Young Readers with Justus Joseph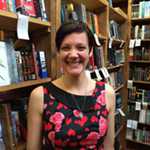 Justus is yet another of the wonderful, articulate booksellers at the Elliott Bay Book Company in Seattle, Washington. With school underway, and the gather-the-family holidays approaching, she takes some time to suggest ways, since we have our kids and grandkids in our clutches, to encourage them to put down their smartphones and pick up a book. Without giving away the surprise ending, we have to tell you that one of her suggestions practically knocked Jay off his feet.
To connect with Justus and her bookseller colleagues, visit the Elliott Bay Book Company website.
And, for a great story into the history of the store and it's values and culture, read this article from lithub.com.
Lost In Space Part II with Elvina Beck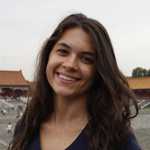 In Episode 10, Elvina discussed how co-working might be attractive to you if you're working for yourself, or thinking about it. In Episode 11 she talks about how to handle the two obstacles that might keep you from exploring co-working: age and awkwardness. Overcoming them both might give you a perspective on your job, and your life, you'll find as valuable as the people you meet in any co-working space.
Elvina Beck's Website (focuses on co-living spaces in Los Angeles)
Elvina Beck's Co-Working Space (PodShare Labs)
WeWork Website (probably the number 1 co-working space provider in the US)
I'm Outta Here by Drew Johnson, Todd Sundsted and Tony Bacigalupo (eBook on co-working and the workplace revolution)
Jay's Mea Culpa with Barbara Ward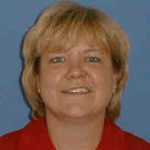 In Episode 10, Barbara Ward, traffic safety specialist with AAA Northeast advised us on ways to eliminate distracting, and sometimes dangerous, situations that arise when you and your car are not quite a match (based on AAA's nationwide Car-Fit program). Speaking of fitting in, not all of Barbara's tips could make it into the show, and Jay cut a few. A couple of days later, Jay found out why his cuts were a bad idea. Listen to the tips Jay tossed on the cutting room floor, not to mention his apology. It's hard to say which is is more satisfying.
To find a Car-Fit event near you, or for more information on the program, visit the Car-Fit website.
Putney Swope with Mark Horowitz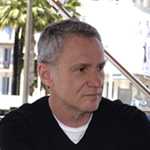 In his 35 years of financing and selling films for theater and television distribution, Mark Horowitz has seen thousands of independent films—some because he was involved with their distribution, some because he needed to know what the competition was like and some because he fell in love with the smaller films that Hollywood doesn't to make anymore. It was easy to miss these films. After all, it was the 60s and we were pre-occupied with being 60-ish. In Episode 11, Mark shares his take on Putney Swope, a 1969 release written and directed by Robert Downey, Senior. It features a cast of unknowns, a star who couldn't remember his lines, and more than its share of subversive and sexist commercials in a feature about advertising, power and personal corruption. Like The Magic Christian, which Mark talked about in Episode 3, this was a film many of us missed the first time around. Thanks to Mark, Putney Swope, and you, will have a second chance.
Putney Swope is available on DVD
 and Amazon Instant Video.
New. Out Of My Mind is on YouTube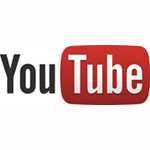 Forget about fiddling around with podcast apps and players that don't work when you want to listen to Out Of My Mind. We've moved all our episodes to YouTube. Don't worry. We haven't gone Hollywood, and you won't have to look at Jay's face for 17 minutes a week. It's the same podcast you'll find on iTunes but with a static picture slapped on it so YouTube thinks it's a video.
Go to outofmymindpodcastonyoutube.com, pick what you want to listen to and enjoy.
Not only does listening on YouTube take fewer steps, but a single click on the Read Show Notes banner at the beginning and end of each show will take you right to the show notes. No more working your way through the website. In the coming weeks, we'll post bonus interviews and comments from guests you won't find anywhere else online. And we'll take popular interviews and features and put them in their own videos so you can listen to them without having to listen to the entire program (do not tell Jay about this).
If you have a Google account (and, honestly, who doesn't), you can subscribe on YouTube and receive a notification whenever we post something new. You can also leave comments about the show right there while you're listening. We think listening to Out Of My Mind on YouTube will be a more pleasant experience for you. Let us know if we're right or what we can do to make it better.
Support Your Favorite Podcast
Podcasts live or die on downloads. They're the Nielsen ratings of the business. The more downloads we get the better our chances of attracting sponsors. And sponsors mean we'll be able to go more places and do more things in our hunt for the essential, non-essential and curiously-essential information we uncover each week. Oh, and we'll also be able to give way decent thank you gifts for such things as using your comments on the air. So, if you enjoy the show, here are some ways you can help us right now:
tell your friends about the show, ask them to subscribe and listen and to tell their friends to subscribe and listen.
The economics of podcasting require  shows like Out Of My Mind to have at least 200 downloads every day to attract a sponsor, and I can tell you we're not even close. But with your help we will be. Thanks for supporting the launch of our little program and thanks for helping us grow.
 Music
The Out Of My Mind podcast theme by Jimmy Fontanez.
Contacting the Show
Email: jdouglas@thetheaterofyourmind.com
On the Web: Contact Out Of My Mind
Write: Out Of My Mind | The Theater of Your Mind, Inc. | 2215 Fern Dell Place | Los Angeles, California 90068
Subscribe to
Out Of My Mind
Or subscribe with your favorite app by using the address below
Book Jay Douglas as a Speaker, Podcast Guest or Consultant
Call 323-856-1795 for availability.