Out Of My Mind—Episode 12 Show Notes

Keeping Cool in the Hot Seat with Peter Desberg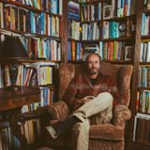 Job interviews are stressful enough, but you can work up a full head of angst when you're a Baby Boomer meeting with a recruiter or executive who's a fraction of your age. Psychologist, Professor Emeritus and stage fright expert Peter Desberg joins us again with ways of keeping your anxiety under control. Peter also has some tips for keeping calm and in control even if the interview takes a nasty turn.
Being anxious can have its benefits. Listen to Peter tell the story of an experiment that confirms it. Only on the Out Of My Mind YouTube channel.
Listen to Peter Desberg and the Anxiety Experiment
Where Have all the Hot Hits Gone with Dick Bartley
It's not your imagination. The music we grew up with, especially the Top 40 hits from 1955 to 1972, are getting harder to find on the radio. Where have they gone? And why? Dick Bartley has the answer. Dick has spent 35 years hosting request shows on radio stations across the country. Every week he talks directly with listeners about the music they love and why. You won't believe what they're doing with our music…and who "they" are.
Thirty-five years is a lifetime in radio. Thirty-five years hosting syndicated request shows puts Dick in an exclusive group of radio hosts that includes Dick Clark and Casey Kasem. Listen to Dick's story of this remarkable run only on the Out Of My Mind YouTube channel.
Listen to Dick tell how it all started in From the Beginning: 35 Years of Saturday Night Requests
How to Listen to Rock & Roll's Greatest Hits and The Classic Countdown on the Internet
If you can't hear one, or both, of Dick's weekend request shows on a local radio station,  you can listen on the Internet:
go to the TuneIn website;
search for "dick bartley" (without the quotes).
Scan the list of stations streaming the show(s), and what time their broadcasts are available. Then, come back to TuneIn when the show is on the air and listen in. You can also get the TuneIn app for your smartphone and listen that way.
Knowing the Score with Charles Bernstein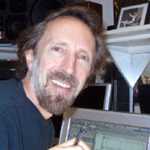 Have you ever heard a film score that absolutely knocked you out of your seat, one that you talked about with your family and friends? That might be a problem. After all, isn't the film score meant to be incidental to the images on the screen and the dialogue of the actors? Should you be noticing it at all, let alone talking about it? Those are questions I put to composer, teacher and author Charles Bernstein. After scoring over 100 feature films, and teaching and writing about film and film music, Charles is the perfect guest to help us understand what a film score is supposed to do…and not supposed to do.
For a little background on Charles and his accomplishments, visit his website.
New. Out Of My Mind is on YouTube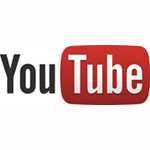 Forget about fiddling around with podcast apps and players that don't work when you want to listen to Out Of My Mind. We've moved all our episodes to YouTube. Don't worry. We haven't gone Hollywood, and you won't have to look at Jay's face for 17 minutes a week. It's the same podcast you'll find on iTunes but with a static picture slapped on it so YouTube thinks it's a video.
Go to outofmymindpodcastonyoutube.com, pick what you want to listen to and enjoy.
Not only does listening on YouTube take fewer steps, but a single click on the Read Show Notes banner at the beginning and end of each show will take you right to the show notes. No more working your way through the website. In the coming weeks, we'll post bonus interviews and comments from guests you won't find anywhere else online. And we'll take popular interviews and features and put them in their own videos so you can listen to them without having to listen to the entire program (do not tell Jay about this).
If you have a Google account (and, honestly, who doesn't), you can subscribe on YouTube and receive a notification whenever we post something new. You can also leave comments about the show right there while you're listening. We think listening to Out Of My Mind on YouTube will be a more pleasant experience for you. Try it right now, then let us know if we're right or what we can do to make it better.
Support Your Favorite Podcast
Podcasts live or die on downloads. They're the Nielsen ratings of the business. The more downloads we get the better our chances of attracting sponsors. And sponsors mean we'll be able to go more places and do more things in our hunt for the essential, non-essential and curiously-essential information we uncover each week. Oh, and we'll also be able to give way decent thank you gifts for such things as using your comments on the air. So, if you enjoy the show, here are some ways you can help us right now:
tell your friends about the show, ask them to subscribe and listen and to tell their friends to subscribe and listen.
The economics of podcasting require  shows like Out Of My Mind to have at least 200 downloads every day to attract a sponsor, and I can tell you we're not even close. But with your help we will be. Thanks for supporting the launch of our little program and thanks for helping us grow.
 Music
The Out Of My Mind podcast theme by Jimmy Fontanez.
Contacting the Show
Email: jdouglas@thetheaterofyourmind.com
On the Web: Contact Out Of My Mind
Write: Out Of My Mind | The Theater of Your Mind, Inc. | 2215 Fern Dell Place | Los Angeles, California 90068
Subscribe to
Out Of My Mind
Or subscribe with your favorite app by using the address below
Book Jay Douglas as a Speaker, Podcast Guest or Consultant
Call 323-856-1795 for availability.