Out Of My Mind—Episode 1 Show Notes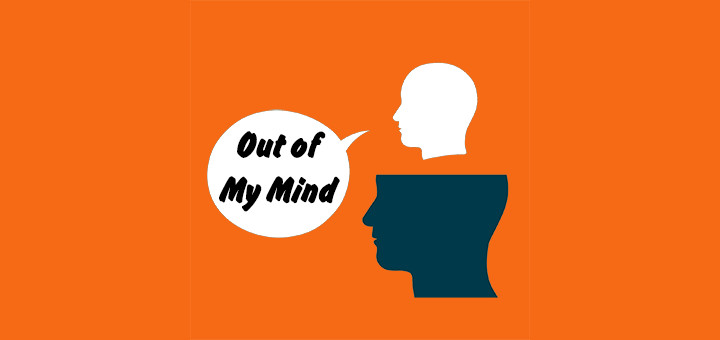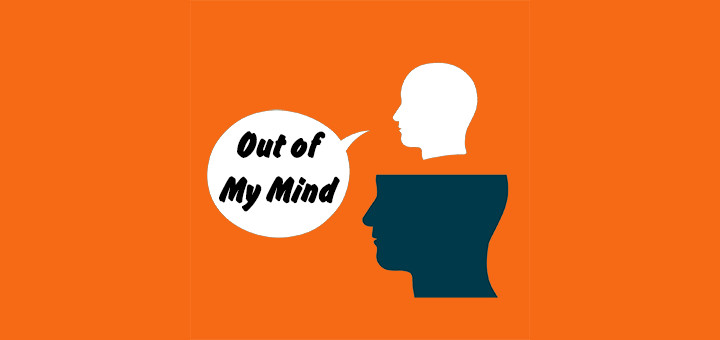 Reminder: You can always reach the home page for Out Of My Mind with this short, easy-to-remember URL: bit.ly/oomm123
Why We Can't Stop Spam with Rob Groome, IT Director for the University of Southern California's Institute for Creative Technologies
As Rob explains, spam is almost impossible to stop because spamming is an easy occupation to enter. By jumping from computer to computer on the Internet we can't really stop spammers. If we shut them down here, they pop up there. And, they have a bag of tricks for keeping the spam coming, including the innocent-looking unsubscribe link on spam email. It's a sucker ploy. Click it and you tell the spammer that your email address leads to a live person, inviting spammers to send you even more spam.
This is part of the reason why there are 23 billion spam messages sent across the Internet every day. (Source: Symantec)
As a show notes extra, Rob offers these tips to keep from becoming a victim of Internet spam scams (or worse, identity theft):
never click on a link or open an attachment in an email unless you are expecting an email from the sender to have an attachment or link. Don't assume that because the address belongs to a friend or relative that the email is safe. Spammers forge these addresses to get you to click on links that load harmful programs onto your computer. Read emails carefully. Do they sound like the sender? Does the email reference something that only the sender would know? If you have any doubts, contact the sender and verify the email's legitimacy;
never enter sensitive personal information into a form you reached by clicking on a link in your email. Ignore threats such as we're going to suspend your account, the matter will be turned over to a collection agency, we will be turning off your electricity (or water or telephone) and so forth. These are more spam tricks to get you to provide information that will most likely lead to identity theft. Again, if you have any doubts, contact the sender and check;
finally, don't become an unwitting spammer. Often, links in spam email download a virus onto your computer. The virus remains dormant until a certain day, which can be months in the future, at which time it may send out 25,000 spam emails in a single burst and then erase itself. You've become a spammer and never knew it happened.
Re-Reading the Great Books of Our Youth with Holly Meyers from the Elliott Bay Book Company in Seattle, Washington
To visit Elliott Bay Book Company on the web click here.
This summer you may see Baby Boomers, and pre-Baby Boomers engaging in a new practice. On beaches, in parks and in backyards, their summer reading consists of revisiting the Great Books we all wound up reading, many of us under duress, in high school. Holly explained why the idea made sense: the books haven't changed, but we have. We now have the life experience to see these books in new ways. Frankenstein, for example, is no longer a gross tale about making monsters from dead body parts, it's a look into the both wondrous and hideous question of creating life, itself.
If you'd like to join the practice (sorry, I won't be there with you), Holly recommends putting Don Quixote, Frankenstein and Ray Bradbury's Dandelion Wine on your summer reading list.
Elliott Bay Book Company is one of the great independent book stores in America. It's located in Pioneer Square in downtown Seattle, Washington and it's a great place to visit and browse books or chat with their highly-knowledgeable booksellers (like Holly). You can easily lose yourself for an afternoon, the way you did at the park or the zoo when you were a kid.
If you can't visit in person at least visit their website at www.elliott.com.
Dick Orkin and Chickenman
To read more about Dick Orkin and Chickenman click here.
In 1966, with the Batman television show craze sweeping the country, Chicago radio station WCFL wanted a way to capitalize on all the hype. The station's production director, Dick Orkin, came up with the idea of a crime-fighting chicken and the station put his two-minute episodes on the air almost immediately. Everyone expected Chickenman to run its course along with the Batman craze, but that's not what happened.  Chickenman ran for almost three years on over 300 radio stations in the U.S., along with radio stations in several foreign countries. Armed Forces Radio carried the show around the world. It became a cultural phenomenon, and the chances are, if you listened to radio in the 50s, 60s and early 70s you remember at least one Chickenman story.
Chickenman turns 50 in a few months, and this seemed like an appropriate time to look back on how it all began. It's a story that's not often heard on the Internet. Episode one is easy to find, but Orkin didn't explain why mild-mannered shoe salesman Benton Harbor chose the image of a chicken until episode three, which is not all that common. Thanks to Dick and his wife Dee Dee, the show was able to present episode three and the story of how a chicken became the symbol of the most fantastic crime fighter the world has ever known. (You'll have to listen to the show to hear the story.)
Dick Orkin began his radio career in the coal country of Pennsylvania. He joined KYW radio in Cleveland in the early 1960s. When Ken Draper, his boss at KYW, moved to Chicago as program director of ailing WCFL radio, Dick eventually joined him. It was at WCFL that Dick not only created Chickenman but also discovered his love, and talent, for creating funny radio commercials. Throughout the 70, 80s and into the 90s, Dick turned out a continuous string of radio commercial humor, of which his campaign (with Bert Berdis) for Time magazine has become legendary in advertising circles.
The Death of AM Radio
It's become unhip. It's spurned by sponsors. It's hard to hear in steel buildings and under highway overpasses. That's the condition of AM radio today. For Baby Boomers, AM radio was more than a source of entertainment, it was a connection with both the outside world and a nationwide community of other teenagers who shared the same desires: romance, freedom and the right pimple cream. Whatever AM radio did for us, there's a good chance it won't be passed on to future generations. AM station owners are finding it hard to generate enough revenue to hire local talent, so they have turned to syndicated shows, such as Rush Limbaugh and Bob and Tom, to fill their airtime. These shows don't talk directly to local communities, further distancing AM from its audience, driving revenues down and increasing a tailspin that is making station owners and politicians wonder whether keeping the AM band together is worth the time and effort.
Interviewees include retired station owner Dean Sorenson, Mary Quass, CEO of NRG Broadcasting, nationally-known radio consultant Holland Cooke and FCC Commissioner Ajit Pai. Mobile music owner Jack Leary, and voice-over artist Neil Ross add their reminiscences of AM radio to the story.
I could not have put this story together without the help of broadcasting guru Jay Mitchell, who opened many doors for me, and Dennis Wharton, Executive Vice-President of Communications for the National Association of Broadcasters, who arranged the interview with Commissioner Pai.
Contacting the Show
Email: jdouglas@thetheaterofyourmind.com
On the Web: Contact Out Of My Mind
Write: Out Of My Mind | The Theater of Your Mind, Inc. | 2215 Fern Dell Place | Los Angeles, California 90068
Subscribe to
Out Of My Mind
Or subscribe with your favorite app by using the address below
Book Jay Douglas as a Speaker, Podcast Guest or Consultant
Call 323-856-1795 for availability.