Out Of My Mind—Episode 8 Show Notes

Grin and Bear It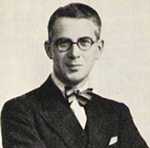 We wanted to play this recording of Teddy Bears' Picnic in the show, but it turns out the recording is still under copyright. We've reached out to the rights holders for permission to use the recording but haven't gotten a response. This is not unusual for independent podcasters. While radio and Internet stations are guaranteed the right to use certain copyrighted songs, podcasts are not. Podcasters have to negotiate the rights to play songs on an individual basis and often rights holders don't even want to talk to us. Even when they do, the process is time-consuming and can be expensive. However, we can play the recording on YouTube, and that's what we've done. If you listen to the show through iTunes or your podcast app you won't hear the song. But, if you click the YouTube player below, you can listen to the show the way it was meant to be heard.
(By the way, any ads that appear before or over the video are inserted by YouTube as part of their arrangement with the song's rights holders. We have no control over these ads and don't necessarily endorse the products or services advertised.)
We sure opened the flood gates with my offhand reference to Teddy Bears' Picnic in the opening to Episode 7. About half the listeners we heard from thanked us for bringing back the memory. All but a thin slice of the other half didn't recall the song very well…or at all. That thin slice cursed me because they have not been able to get the song out of their heads.
Teddy Bear's Picnic has an interesting history. It was written as an instrumental in about 1907 (although the occasional source cites 1908, which may be the copyright date) by John Walter Bratton. The words were added by Jimmy Kennedy, an Irish songwriter not at all related to Bratton, in 1932. With the addition of the words it became a popular children's song. But we Baby Boomers most likely remember the lyrics as the answer to a question that popped up frequently in trivia contests in the mid-1960s. (For that, we have to thank two Columbia University students, Ed Goodgold and Dan Carlinsky, who created the popular notion of trivia and developed it into a parlor game.)
The recording played in the show was made in 1932 by Henry Hall (pictured above) and his Orchestra, with vocalist Val Rosing. What I found fascinating was that the recording was used for more than 30 years by BBC audio engineers to test and calibrate their audio equipment because of its high quality and large tonal range. You don't hear that said about Louie, Louie.
Here are two links to background information on the song:
The Wikipedia version for starters
Songfacts offers this more populist and less academic description
Dog Days of Summer with Kevin McManus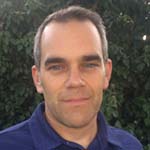 Doctors, life coaches, psychologists and more are finding that a pet can be as helpful in reducing stress, improving fitness and alleviating anxiety and depression than diet routines, expensive medicines or hours of therapy. What's more, there's a dog or cat that's right for helping you through any of these situations. Kevin Mcmanus, Director of Adoptions at the Pasadena Animal Shelter and SPCA in Pasadena, California guides us through some of the things to look for when adopting a pet…and some of the things to avoid. (Do you really want to care for a puppy or kitten now that you've finally gotten the kids out of the house?)
He also makes a great argument for adopting a rescue pet instead of buying one from a pet store or breeder. The emotional satisfaction works both ways. You give an animal a second chance and your new pet bonds with you in a way that store-bought animals don't quite seem to do.
Far from being damaged goods, shelter pets are waiting and hoping for their second chance, and it's not only you that wants to see them get it. The shelter workers do, too. And that makes them a great source of information on the care and feeding of your new pet.
Here are some suggestions from Kevin about finding resources once you bring your new pet home.
Ask the Shelter (:51)
Other resources (:49)
Man Enough with Joel Stein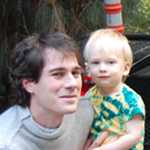 Faced with the impending birth of (his first) son, Time magazine columnist and author Joel Stein worried he wasn't experienced enough to teach his boy the ways of being a man. He embarked on a crash program to educate himself in the ways of real men, a story he documented in his book Man Made. Seven years later, Joel has something to say about what he discovered in the course of  raising his son, Laszlow. You might want to share Joel's observation with your parent-aged kids. A word of caution, however. Dr. Spock he's not.
Here's a link to Man Made: A Stupid Quest for Masculinity, Joel's book about his quest to become a dad figure for his son.
 Repaying Our National Debt with Dr. Ed Krupp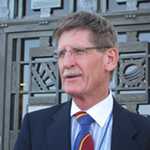 The scientific research we do today is an investment in the future. That was a point made forcefully by Dr. Ed Krupp, the Directory of the Griffith Observatory in Los Angeles. Far from looking for a quick payoff from such adventures as probing the galaxy, we should recognize these scientific explorations as repayment of the debt we owe to Galileo, Kepler, Newton and the other great scientists spanning the last 400 years, the ones who made possible the science, and our life, today.
I was curious, though. Would there be enough young people interested in science to make those payments. That's what Dr. Krupp discusses in part two of our chat.
Among the resources Dr. Krupp recommends for igniting the spark of curiosity in your child or grand child is the Griffith Observatory's website, where you'll find ways to explore the world around you. If you're planning a visit to Southern California, the Observatory is a must-see stop. You'll find everything you need to plan your visit on the website, too.
And here's Dr. Krupp's lively tale about the history of the Observatory, including why its benefactor, Griffith J. Griffith, included a clause in his will requiring that the Observatory be open to the public without an admission charge. (3:14)
Support Your Favorite Podcast
Podcasts live or die on downloads. They're the Nielsen ratings of the business. The more downloads we get the better our chances of attracting sponsors. And sponsors mean we'll be able to go more places and do more things in our hunt for the essential, non-essential and curiously-essential information we uncover each week. Oh, and we'll also be able to give way decent thank you gifts for such things as using your comments on the air. So, if you enjoy the show, here are some ways you can help us right now:
tell your friends about the show, ask them to subscribe and listen and to tell their friends to subscribe and listen.
The economics of podcasting require  shows like Out Of My Mind to have at least 200 downloads every day to attract a sponsor, and I can tell you we're not even close. But with your help we will be. Thanks for supporting the launch of our little program and thanks for helping us grow.
Music
The Out Of My Mind podcast theme by Jimmy Fontanez.
Contacting the Show
Email: jdouglas@thetheaterofyourmind.com
On the Web: Contact Out Of My Mind
Write: Out Of My Mind | The Theater of Your Mind, Inc. | 2215 Fern Dell Place | Los Angeles, California 90068
Subscribe to
Out Of My Mind
Or subscribe with your favorite app by using the address below
Book Jay Douglas as a Speaker, Podcast Guest or Consultant
Call 323-856-1795 for availability.