Out Of My Mind—Episode 7 Show Notes

Weather You Like it or Not with Stuart Seto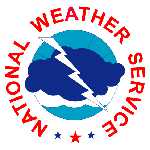 Jeff from Eagle Rock, California emailed the show with a question about the weather. Why, he wanted to know, could the local television station, the local newspaper and his favorite weather app have widely varying forecasts for the same place on the same day at the same time? Unlike Mark Twain, we do more than talk (or write) about the weather, we get answers about it.
Stuart Seto, a specialist with the National Weather Service in Oxnard, California, explains how multiple forecasters, multiple computer models and weather with a mind of its own gang up on us, and the NWS, to make weather forecasting more of an art than a science. Thanks to Jeff for taking the time to write and for sending us on this quest to take the mystery out of weather forecasts.
Turning the Page with Nick Iuppa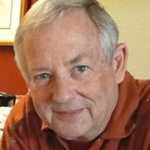 The idea of retiring and writing that novel you've always had in the back of your mind is familiar enough to be its own cliché short story.
Until it actually happens.
Author Nick Iuppa wanted to write novels since seventh grade, and he would have, except life got in the way. Sound familiar? What Nick discovered when he finally did retire was that the book industry had changed enough so that he could be take charge of his dreams instead of trusting them to large publishing houses. In our chat, Nick describes his experiences and offers tips for getting that novel inside you out into the world.
In this show notes extra, he offers some commentary on both the joys of creating and on trusting yourself in the face of the inevitable negative review.
Nick on the joys of creativity. (:28)
.
Nick on dealing with self-doubt. (:33)
Nick on handling negative reviews. (:14)
Here's the link to Nick's Carlos Mann Trilogy website, and here are links to the five books Nick's published. So far.
Alicia's Ghost

Alicia's Sin

Alicia Bewitched: The Third Carlos Mann Novel

Avenging Adelita

Bloody Bess and the Doomsday Games
Growing Your Own YouTuber with Monica Church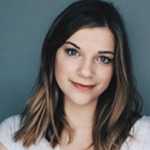 Remember how relieved you were when you got past the awkwardness of that birds-and-bees conversation/ Well, don't put away your copy of Dr. Spock just yet. Your next heart-to-heart talk may have to do with whether your child or grandchild should embark on a career of making YouTube videos. Seriously, more young adults (and many older ones) are making their living sby getting paid to produce and post YouTube videos. Monica Church is one of those successful YouTubers and she talks about what it takes to succeed; how you, as a parent or grandparent, can estimate your future YouTuber's chances of success; and what you can do to help your child or grandchild along.
After your chat, you might want to point your child or grandchild (if he or she is still talking to you) to  Monica's YouTube channel, Hairodynamics, with its health and beauty tips, so he or she can see what it takes to succeed in the YouTube world.
 Stars in Our Eyes with Dr. Ed Krupp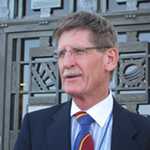 The pictures were spectacular. But was the trip worth it? That's the question I put to Dr. Ed Krupp, Director of the Griffith Observatory in Los Angeles. Dr. Krupp's answer takes us on a journey, metaphorically speaking, that goes far beyond Pluto as well as back in time to the days of Galileo. He explains why asking if the trip to Pluto was worth the cost is not only incorrect, it's unanswerable by any of today's measures. But, there is a way to examine our whole space exploration effort in a way that makes sense. More than Pluto, Dr. Krupp puts into perspective the value, and the never-ending chain of discovery, that is science.
If you'd like to know more about the Griffith Observatory, here's the link to the Observatory's website, where you'll find ways to explore the world around you.
And Dr. Krupp returns in Episode 8 to talk about how you can help your child or grandchild develop an interest in, and curiosity about, science.
Support Your Favorite Podcast
Podcasts live or die on downloads. They're the Nielsen ratings of the business. The more downloads we get the better our chances of attracting sponsors. And sponsors mean we'll be able to go more places and do more things in our hunt for the essential, non-essential and curiously-essential information we uncover each week. Oh, and we'll also be able to give way decent thank you gifts for such things as using your comments on the air. So, if you enjoy the show, here are some ways you can help us right now:
tell your friends about the show, ask them to subscribe and listen and to tell their friends to subscribe and listen.
The economics of podcasting require  shows like Out Of My Mind to have at least 200 downloads every day to attract a sponsor, and I can tell you we're not even close. But with your help we will be. Thanks for supporting the launch of our little program and thanks for helping us grow.
Music
The Out Of My Mind podcast theme by Jimmy Fontanez.
Contacting the Show
Email: jdouglas@thetheaterofyourmind.com
On the Web: Contact Out Of My Mind
Write: Out Of My Mind | The Theater of Your Mind, Inc. | 2215 Fern Dell Place | Los Angeles, California 90068
Subscribe to
Out Of My Mind
Or subscribe with your favorite app by using the address below
Book Jay Douglas as a Speaker, Podcast Guest or Consultant
Call 323-856-1795 for availability.