Out Of My Mind—Episode 19 Show Notes

Suffering for Her Art with Jessica Cameron
When you first meet her, Jessica Cameron hardly seems like a woman with a problem. She was born in Canada where she studied fashion design. She moved to Ohio to work for a prestigious fashion company, where her combination of rapid speech and Canadian accent led some executives to question her ability to make presentations and lead discussions. Someone suggested she take acting lessons to help her lose her accent and sharpen her speech.
The rest is a Hollywood story. The acting lessons took over her life, and she began planning a move out of Ohio and into Hollywood. Today, she is a successful actress, director and producer.
Then there's her little problem.
Jessica's has an intense, let's call it obsessive, fear of spiders. It was not uncommon for her to walk around with five cans of Raid so she could make it from her car to her apartment with a certain degree of confidence. If she found a spider in her bedroom she couldn't sleep all night. She would rather wake up to face a knife-wielding intruder than an itsy-bitsy spider spinning a web in a corner of the ceiling.
But it gets worse.
Jessica's film genre of choice is horror. You pretty much can't do horror films these days without eventually running into a spider. Where did that leave her? With the idea of using her art to help stand up to her fears. She doesn't consider herself cured—she still won't go near a spider and finding one by surprise still elicits a shriek—but spiders no longer affect her social life. She was able to sit calmly at a picnic table in Griffith Park in Los Angeles without once checking the table, or the area around it, for the little crawling creatures. And, she's been able to channel her spider fears into her on-screen performances. She imagines what she would do if she were not on a movie set and those spiders, real or animated, were coming her way. Most of the time, that's marshaling the wherewithal to run, "…like a bat out of hell," Jessica said. It might be a movie, but on the screen her performance comes across as frightening real…because it is.
Through her acting, though, she's found a certain degree of relief from her phobia. Although she won't be exchanging small talk with a spider any time soon, her fear of spiders no longer takes over her social life. It's a process, and Jessica has a leg up on her fear. Or, in this case, a leg up, a leg up, a leg up….
You can read more about Jessica Cameron and her career, and view some of her work on her website, which you can visit by clicking here.
Out Of My Mind is on YouTube
Episode 19: Listen on YouTube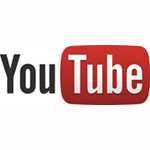 Forget about fiddling around with podcast apps and players that don't work when you want to listen to Out Of My Mind. We've moved all our episodes to YouTube. Don't worry. We haven't gone Hollywood, and you won't have to look at Jay's face for 17 minutes a week. It's the same podcast you'll find on iTunes but with a static picture slapped on it so YouTube thinks it's a video.
Go to outofmymindpodcastonyoutube.com, pick what you want to listen to and enjoy.
Not only does listening on YouTube take fewer steps, but a single click on the Read Show Notes banner at the beginning and end of each show will take you right to the show notes. No more working your way through the website. In the coming weeks, we'll post bonus interviews and comments from guests you won't find anywhere else online. And we'll take popular interviews and features and put them in their own videos so you can listen to them without having to listen to the entire program (do not tell Jay about this).
If you have a Google account (and, honestly, who doesn't), you can subscribe on YouTube and receive a notification whenever we post something new. You can also leave comments about the show right there while you're listening. We think listening to Out Of My Mind on YouTube will be a more pleasant experience for you. Try it right now, then let us know if we're right or what we can do to make it better.
Support Your Favorite Podcast
Podcasts live or die on downloads. They're the Nielsen ratings of the business. The more downloads we get the better our chances of attracting sponsors. And sponsors mean we'll be able to go more places and do more things in our hunt for the essential, non-essential and curiously-essential information we uncover each week. Oh, and we'll also be able to give way decent thank you gifts for such things as using your comments on the air. So, if you enjoy the show, here are some ways you can help us right now:
tell your friends about the show, ask them to subscribe and listen and to tell their friends to subscribe and listen.
The economics of podcasting require  shows like Out Of My Mind to have at least 200 downloads every day to attract a sponsor, and I can tell you we're not even close. But with your help we will be. Thanks for supporting the launch of our little program and thanks for helping us grow.
 Music
The Out Of My Mind podcast theme by Jimmy Fontanez.
Contacting the Show
Email: jdouglas@thetheaterofyourmind.com
On the Web: Contact Out Of My Mind
Write: Out Of My Mind | The Theater of Your Mind, Inc. | 2215 Fern Dell Place | Los Angeles, California 90068
Subscribe to
Out Of My Mind
Or subscribe with your favorite app by using the address below
Book Jay Douglas as a Speaker, Podcast Guest or Consultant
Call 323-856-1795 for availability.