Out Of My Mind—Episode 14 Show Notes

It's Not Nice to Fool Mother Nature with Andrew Novick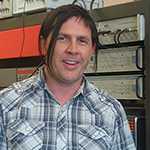 Let's start with a simple question. What if you had the most accurate clock in the world. How would you know? after all, what could you compare it to? There is such a super-accurate clock. In fact, there are thousands of them, and we have no way of knowing which one is right. That leads to the question of how do we measure time. And therein lies a tale. It's one that may have you tossing your watch in the trash and questioning that little display at the top of your smartphone screen. Andrew Novick of the National Institute of Standards and Technology (NIST) takes us on a travel not through, but about, time where we find out how time is made and how tinkering with Mother Nature may lead to problems, 500 years down the road.
Here are some links with more information about time and atomic clocks:
Official US Time via NIST Website or you can call (303) 499-7111 or (808) 335-4363.
History of the Atomic Clock from the NIST Website
How the US Build the World's Most Accurate Clock (well, with think that's the case)
Time on a Cosmic Scale from the Griffith Observatory Website
In an Episode Extra, available on the show's YouTube channel, Andrew describes how the international scientific community measures time.
Time Clocks with Andrew Novick, an Episode Extra
Our 21st Century Drug Culture with Dr. Alan Zweig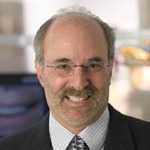 Remember when our parents, teachers and the television set warned about the evils of doing drugs? Well, they were all right, if not 40 years too late. And it's not marijuana that hooked us, it's more like mouthwash. That's the story from Beverly Hills dentist Dr. Alan Zweig. Zweig believes that less is sometimes more when it comes to treating our ills. He certainly harbors no love for the lessons we've learned about how the local drug store always has the cure you're looking for. Hear why the cure for your ills is often staring back at you in the bathroom mirror.
Here are some links to Dr. Zweig's website with information on how you can be your own cure:
The Big Score with Charles Bernstein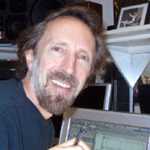 In Episode 12, composer, teacher and author Charles Bernstein talked about the purpose of film scores and their role in eliciting emotions from the audience, emotions that are not always brought forth by a film's images and dialogue. In this episode, Charles moves from the artistic side of film scoring to the film's business side. He discusses the marketing considerations a composer must keep in mind while scoring for film and television. One important topic he deals with is whether a film score should stand alone, apart from the film it was written for. After all, if the score is integral to the storytelling, it might stand to reason that without the film's images and pictures the score has little meaning beyond its being a piece of music. On the other hand, studio executives certainly want that big, bold, memorable score, one audience members remember and maybe hum or sing they're not watching the film. Art, commerce or both? That's what Charles confronts here in Episode 14.
Charles is not only a film and television composer with over 100 scores to his credit. He's also an author and educator. He's written over 100 books and articles on film and film music. For a little background on Charles and his accomplishments, visit his website.
Here's a link to Charles' books
Out Of My Mind is on YouTube
Episode 14: Listen on YouTube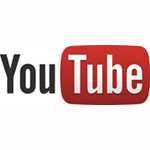 Forget about fiddling around with podcast apps and players that don't work when you want to listen to Out Of My Mind. We've moved all our episodes to YouTube. Don't worry. We haven't gone Hollywood, and you won't have to look at Jay's face for 17 minutes a week. It's the same podcast you'll find on iTunes but with a static picture slapped on it so YouTube thinks it's a video.
Go to outofmymindpodcastonyoutube.com, pick what you want to listen to and enjoy.
Not only does listening on YouTube take fewer steps, but a single click on the Read Show Notes banner at the beginning and end of each show will take you right to the show notes. No more working your way through the website. In the coming weeks, we'll post bonus interviews and comments from guests you won't find anywhere else online. And we'll take popular interviews and features and put them in their own videos so you can listen to them without having to listen to the entire program (do not tell Jay about this).
If you have a Google account (and, honestly, who doesn't), you can subscribe on YouTube and receive a notification whenever we post something new. You can also leave comments about the show right there while you're listening. We think listening to Out Of My Mind on YouTube will be a more pleasant experience for you. Try it right now, then let us know if we're right or what we can do to make it better.
Support Your Favorite Podcast
Podcasts live or die on downloads. They're the Nielsen ratings of the business. The more downloads we get the better our chances of attracting sponsors. And sponsors mean we'll be able to go more places and do more things in our hunt for the essential, non-essential and curiously-essential information we uncover each week. Oh, and we'll also be able to give way decent thank you gifts for such things as using your comments on the air. So, if you enjoy the show, here are some ways you can help us right now:
tell your friends about the show, ask them to subscribe and listen and to tell their friends to subscribe and listen.
The economics of podcasting require  shows like Out Of My Mind to have at least 200 downloads every day to attract a sponsor, and I can tell you we're not even close. But with your help we will be. Thanks for supporting the launch of our little program and thanks for helping us grow.
 Music
The Out Of My Mind podcast theme by Jimmy Fontanez.
Contacting the Show
Email: jdouglas@thetheaterofyourmind.com
On the Web: Contact Out Of My Mind
Write: Out Of My Mind | The Theater of Your Mind, Inc. | 2215 Fern Dell Place | Los Angeles, California 90068
Subscribe to
Out Of My Mind
Or subscribe with your favorite app by using the address below
Book Jay Douglas as a Speaker, Podcast Guest or Consultant
Call 323-856-1795 for availability.