Out Of My Mind—Episode 6 Show Notes

Your Voice Deserves to be Heard with Ann Utterback, Ph.D.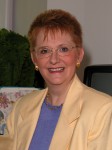 "If you're lucky enough to lead a long life you're going to have to deal with changes in your voice." That's the word from Ann Utterback, Ph.D., a broadcast voice specialist, a stress reduction counselor and an author. Of course, there's a difference between accepting these changes and dealing with them. We can't reverse the aging effects, but we can mitigate the common ones, such as not being heard or poor articulation. Dr. Utterback takes us through a few simple exercises to correct what most people are doing wrong (are you a victim of social breathing?) that will make a difference in how you sound to your friends, colleagues and loved ones. Oh, yes, and did you know that as we age, men's voices go up in pitch while women's voices go down? The reason why will bring a smile to your face.
Dr. Utterback writes a regular blog on the voice and keeping it alive and well. You can read her blog posts by clicking here.
And here's an additional exercise you can do to keep your voice in shape. This one's a show notes extra, and isn't in the program.
If you'd like to follow up on some of the advice in the show, look at Dr. Utterback's book Broadcaster's Survival Guide: Staying Alive in the Business. Don't be put off by the title. Broadcasters have the same voice challenges you have, only starting at a younger age, and this book covers the care, feeding and protection of your voice from the best foods to eat to the best ways of avoiding voice-robbing stress.
And for more voice exercises here are some audio downloads you can listen to on the go.
Wanted: Dead or Alive with Bob O'Brien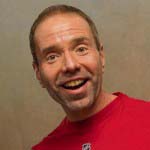 We all like to be well informed. By keeping up with the rock music icons is a challenge. If we don't hear that they're getting the band back together, breaking up, going on tour or breaking up it's easy to assume the worst: they're dead. WJRZ-FM afternoon disc jockey Bob O'Brien is on top of the rock music world, in fact the entire rock music era, and he joins us this week to bring us up to date on the status of three rock and roll's great performers. You sang along with them. You danced to them. You cuddled up in the back seat of your care with them. Now you'll know whether or not to send their families flowers.
Weren't challenged enough by the questions in the show? Here's a show notes extra from Bob. Warning: This one is not as easy as you might think.
The Question
The Answer
Still want more? Bob is the author of seven books on the rock era, its music and its performers. Here are links to his books:
From Small Screen to Vinyl: A Guide to Television Stars Who Made Records, 1950-2000

Single Season Sitcoms, 1948-1979: A Complete Guide

The Odd Couple on Stage and Screen: A History with Cast and Crew Profiles and an Episode Guide

Encyclopedia of Pop Music Aliases, 1950-2000

Who Did It First?: Great Pop Cover Songs and Their Original Artists

Who Did It First?: Great Rock and Roll Cover Songs and Their Original Artists

Who Did It First?: Great Rhythm and Blues Cover Songs and Their Original Artists
Need still more? Here's a link to Bob's website. Contact him and see if you can stump him. I'm betting you're better off spending your time tie-dying your t-shirts.
Support Your Favorite Podcast
Podcasts live or die on downloads. They're the Nielsen ratings of the business. The more downloads we get the better our chances of attracting sponsors. And sponsors mean we'll be able to go more places and do more things in our hunt for the essential, non-essential and curiously-essential information we uncover each week. Oh, and we'll also be able to give way decent thank you gifts for such things as using your comments on the air. So, if you enjoy the show, here are some ways you can help us right now:
tell your friends about the show, ask them to subscribe and listen and to tell their friends to subscribe and listen.
The economics of podcasting require  shows like Out Of My Mind to have at least 200 downloads every day to attract a sponsor, and I can tell you we're not even close. But with your help we will be. Thanks for supporting the launch of our little program and thanks for helping us grow.
Drawing to a Close with Dave Kellett and Fred Schroeder
They were important enough that during a newspaper strike, New York City Mayor Fiorello LaGuardia went on the radio and read them to eager New Yorkers. On Sunday mornings they were the bond between parent and child and grandchild. And now, newspaper comics are faint traces of their former selves. They're quickly becoming another nostalgic piece of our youth: Peanuts; Dennis the Menace; Nancy and Sluggo; Beetle Bailey; Dick Tracy; Li'l Abner. At best, they're answers on Jeopardy! and at worst they've been relegated the nostalgia file, gone and somewhat wistfully forgotten.
Or, maybe not.
Thanks to the Internet, comic strips are making a comeback. But are they the comic strips we've come to love? Let's find out.
Cartoonist Dave Kellett and filmmaker Fred Schroeder, the creative forces behind Stripped: The Comics Documentary, talk about what they discovered  when they talked with the world's best cartoonists about the art form they love, and what happens to it as newspapers die.
You can read more about Stripped and the cartoonists who shared their stories with Dave and Fred by visiting the film's website. You can also buy your own copy of this love-letter to comic strips, as well as purchase extended interviews with the cartoonists involved,  by clicking here.
Finding Comics on the Web
Dave and Fred recommend these websites if you're looking for some familiar comics or you want to discover new ones:
Music
The Out Of My Mind podcast theme by Jimmy Fontanez.
Contacting the Show
Email: jdouglas@thetheaterofyourmind.com
On the Web: Contact Out Of My Mind
Write: Out Of My Mind | The Theater of Your Mind, Inc. | 2215 Fern Dell Place | Los Angeles, California 90068
Subscribe to
Out Of My Mind
Or subscribe with your favorite app by using the address below
Book Jay Douglas as a Speaker, Podcast Guest or Consultant
Call 323-856-1795 for availability.