Out Of My Mind—Episode 13 Show Notes

The Buick Behind the Buick with Kevin Kirbitz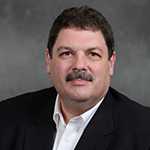 It might surprise you—it surprised me—to find out that the Buick automobile was named after the man who invented it. Not nearly as well known as inventors and industrialists whose cars also bore their last names (think Ford, the Dodge Brothers and Oldsmobile…yes, named after Ransom E. Olds), David Dunbar Buick was instrumental in the formation of General Motors in 1908. From that moment on, Buick's life was like a ride up and down the hill country of the Midwest. Kevin Kirbitz, historian, GM engineering manager and board member of the Buick Heritage Alliance, brings the ups and downs of Buick's story to the show in this special segment. Kirbitz, a renowned expert on the life of David Buick shares some little known stories about Buick and his rise from the ground floor of General Motors to his death right before the Stock Market crash of 1929. It's as fascinating as any entrepreneurial story you'd read today about some Silicon Valley hotshot.
In two Episode Extras, available on the show's YouTube channel, Kevin shares two additional stories about the Buick automobile.
Listen to the story of Buick's insignia with Kevin Kirbitz
Listen to Kevin Kirbitz tell the story of why Buick automobiles had portholes in their front fenders. (Note: Harley Earl was head of Design at General Motors and later became Vice President.)
If you'd like to read an in-depth story of Buick and GM, here's the definitive book: David Buick's Marvelous Motor Car: The Men and the Automobile that Launched General Motors
Pardon the Interruption But You're Under Arrest with Tom Mabe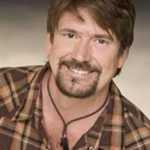 If you don't know who Tom Mabe is you can be forgiven. Maybe. Tom started his career with the goal of becoming a songwriter. Along the way, and out of the frustration we feel when our private time is interrupted by the voice of a telemarketer, Tom began hassling these callers and recording the calls. It was these recordings, and not his songs, that brought him to national attention. It also didn't hurt that Tom once attended a telemarketing convention in Washington, D.C, where he booked himself into the convention hotel. Tom proceeded to call telemarketers' rooms at 3AM to sell them sleeping pills.
In this Out Of My Mind episode, Tom has generously agreed to allow us to play what may be his most famous telemarketer prank, in which he convinces the hapless caller that fate has landed him in the middle of a homicide investigation. Say thanks to Tom by visiting his YouTube channel and listening to more of his genuinely hysterical comedy.
But first, keep a handkerchief at the ready (for the tears of laughter) and put a mattress or something soft underneath you so you don't hurt yourself when you fall down laughing.
Hear more of Tom Mabe on his YouTube channel, MabeInAmerica.
Far From the Twilight Zone with Anne Serling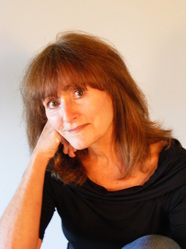 When Rod Serling died his daughter, Anne, was 20 years old. She was so grief-stricken it would take her years to be able to visit the family's summer cottage and other places that contained vivid memories of the father she loved. At the same time, much of her father's fame, especially The Twilight Zone television program, came before she was born, or when she was too young to appreciate his work and its significance (she was four when The Twilight Zone premiered in 1959).
This week (this Out Of My Mind show originally aired on September 26, 2015) marks the premiere of The Twilight Zone on October 2, 1959. To remember the event, I called Anne and asked her to share what it was like growing up as Rod Serling's daughter, her relationship with her father, and some of her most enduring memories of him. She also talks about how she came to terms with her grief while writing As I Knew Him, a touching recollection of a young daughter's relationship with her famous-but-it-didn't-make-any-difference-to-her daughter.
As I Knew Him on Amazon
Out Of My Mind is on YouTube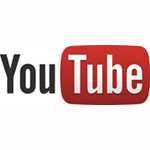 Forget about fiddling around with podcast apps and players that don't work when you want to listen to Out Of My Mind. We've moved all our episodes to YouTube. Don't worry. We haven't gone Hollywood, and you won't have to look at Jay's face for 17 minutes a week. It's the same podcast you'll find on iTunes but with a static picture slapped on it so YouTube thinks it's a video.
Go to outofmymindpodcastonyoutube.com, pick what you want to listen to and enjoy.
Not only does listening on YouTube take fewer steps, but a single click on the Read Show Notes banner at the beginning and end of each show will take you right to the show notes. No more working your way through the website. In the coming weeks, we'll post bonus interviews and comments from guests you won't find anywhere else online. And we'll take popular interviews and features and put them in their own videos so you can listen to them without having to listen to the entire program (do not tell Jay about this).
If you have a Google account (and, honestly, who doesn't), you can subscribe on YouTube and receive a notification whenever we post something new. You can also leave comments about the show right there while you're listening. We think listening to Out Of My Mind on YouTube will be a more pleasant experience for you. Try it right now, then let us know if we're right or what we can do to make it better.
Support Your Favorite Podcast
Podcasts live or die on downloads. They're the Nielsen ratings of the business. The more downloads we get the better our chances of attracting sponsors. And sponsors mean we'll be able to go more places and do more things in our hunt for the essential, non-essential and curiously-essential information we uncover each week. Oh, and we'll also be able to give way decent thank you gifts for such things as using your comments on the air. So, if you enjoy the show, here are some ways you can help us right now:
tell your friends about the show, ask them to subscribe and listen and to tell their friends to subscribe and listen.
The economics of podcasting require  shows like Out Of My Mind to have at least 200 downloads every day to attract a sponsor, and I can tell you we're not even close. But with your help we will be. Thanks for supporting the launch of our little program and thanks for helping us grow.
 Music
The Out Of My Mind podcast theme by Jimmy Fontanez.
Contacting the Show
Email: jdouglas@thetheaterofyourmind.com
On the Web: Contact Out Of My Mind
Write: Out Of My Mind | The Theater of Your Mind, Inc. | 2215 Fern Dell Place | Los Angeles, California 90068
Subscribe to
Out Of My Mind
Or subscribe with your favorite app by using the address below
Book Jay Douglas as a Speaker, Podcast Guest or Consultant
Call 323-856-1795 for availability.