Out Of My Mind—Episode 15 Show Notes

The Pain in Your Brain with David Nopachai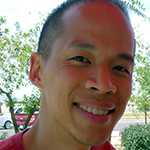 The next time a doctor asks, "Where does it hurt?" the best answer might be, "In my head." That's true even if you don't have a headache. As David Nopachai explains, there are two components to pain. One is the tissue damage, anything from a scratch to a bleeding ulcer. The second is how relevant your brain believes the pain to be to both your physical and emotional well-being. It may sound like something out of The Twilight Zone, but your brain controls the amount of pain you feel; and, you can train your brain to reduce your pain level. Listen to this a fascinating story about your physical and emotional self and how they can be kept in balance.
If you'd like to explore the pain/brain connection, David has shared these YouTube videos to help you gain a better understanding about the nature of pain and how you experience it.
Watching Over Wikipedia with Jim Heaphy
Wikipedia is an international institution, a reference for academics, a lifesaver for students and often the ultimate authority for settling dinner arguments. Everything Wikipedia is, however, rests on a rather fragile foundation: that every one of its millions upon millions of pages contains accurate summaries of, and facts about, its topic. But, how do we know?
Truthfully, we don't.
We implicitly rely on thousands of volunteer editors to keep Wikipedia's content on the up and up. Jim Heaphy, an editor since 2009, explains what goes on behind the scenes to assure Wikipedia's content doesn't get hijacked by partisans, well-meaning or not, in the process of maintaining what is arguably the world's most oft-referenced knowledge base.
In an Episode Extra, Jim explains how you, too, can become a Wikipedia editor.
Believe in the Magic of Rock and Roll with Heidemarie Ploen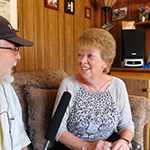 Suppose you were a pre-teen living in Germany in the 1950s, right at the time America's rock and roll craze swept across the Atlantic. Suppose you were so infatuated by the music that you wanted to know more about it, including what the words meant. Who would you turn to, as a first step, to learn English? Your parents? A teacher?
How about Don and Phil Everly?
This is the true story about just such a young lady, Heidemarie Ploen, who learned English from listening to the lyrics of Everly Brothers' songs, then let the music carry her to the States and a lifelong friendship with her unknowing English tutors. If you believe in the magic of a young girl's soul, along with the magic of rock and roll, you'll know this is a story nobody could make up.
Out Of My Mind is on YouTube
Episode 15: Listen on YouTube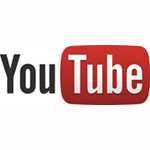 Forget about fiddling around with podcast apps and players that don't work when you want to listen to Out Of My Mind. We've moved all our episodes to YouTube. Don't worry. We haven't gone Hollywood, and you won't have to look at Jay's face for 17 minutes a week. It's the same podcast you'll find on iTunes but with a static picture slapped on it so YouTube thinks it's a video.
Go to outofmymindpodcastonyoutube.com, pick what you want to listen to and enjoy.
Not only does listening on YouTube take fewer steps, but a single click on the Read Show Notes banner at the beginning and end of each show will take you right to the show notes. No more working your way through the website. In the coming weeks, we'll post bonus interviews and comments from guests you won't find anywhere else online. And we'll take popular interviews and features and put them in their own videos so you can listen to them without having to listen to the entire program (do not tell Jay about this).
If you have a Google account (and, honestly, who doesn't), you can subscribe on YouTube and receive a notification whenever we post something new. You can also leave comments about the show right there while you're listening. We think listening to Out Of My Mind on YouTube will be a more pleasant experience for you. Try it right now, then let us know if we're right or what we can do to make it better.
Support Your Favorite Podcast
Podcasts live or die on downloads. They're the Nielsen ratings of the business. The more downloads we get the better our chances of attracting sponsors. And sponsors mean we'll be able to go more places and do more things in our hunt for the essential, non-essential and curiously-essential information we uncover each week. Oh, and we'll also be able to give way decent thank you gifts for such things as using your comments on the air. So, if you enjoy the show, here are some ways you can help us right now:
tell your friends about the show, ask them to subscribe and listen and to tell their friends to subscribe and listen.
The economics of podcasting require  shows like Out Of My Mind to have at least 200 downloads every day to attract a sponsor, and I can tell you we're not even close. But with your help we will be. Thanks for supporting the launch of our little program and thanks for helping us grow.
 Music
The Out Of My Mind podcast theme by Jimmy Fontanez.
Contacting the Show
Email: jdouglas@thetheaterofyourmind.com
On the Web: Contact Out Of My Mind
Write: Out Of My Mind | The Theater of Your Mind, Inc. | 2215 Fern Dell Place | Los Angeles, California 90068
Book Jay Douglas as a Speaker, Podcast Guest or Consultant
Call 323-856-1795 for availability.