Out Of My Mind—Episode 4 Show Notes

The Scariest Audience—Overcoming the Fear of Public Speaking with Peter Desberg, Ph.D.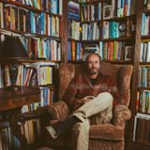 Psychologist and Professor Emeritus of Psychology Peter Desberg has been one of Hollywood's go-to psychologists for people needing to overcome their fear of public speaking. He's lectured about stage fright, conducted workshops and written four books on the subject. So when Peter advises that the number one way to overcome your fear is practice, practice, practice, he's not reprising the old joke about Carnegie Hall. He means it. And, to Peter, practice is not a matter of reading over your speech. It's performing your speech (or talk or lines of dialogue) the way you're going to do it in front of an audience. It's rehearsing with distractions so you get used to stopping and starting your speech without feeling rattled. And it's rehearsing until you know your speech so well that you can incorporate any unexpected events into your talk so smoothly that people wonder if you planned the interruption.
Peter has some advice on what to do when even practicing doesn't allay your fear in this show notes extra. Click on the triangle at the left of the player bar below to listen.
Here are links to Peter's books on managing your fear of public speaking.
Speaking Scared, Sounding Good: Public Speaking for the Private Person
No More Butterflies: Overcoming Stagefright, Shyness, Interview Anxiety and Fear of Public Speaking
Controlling Stagefright
Mastering the Art of Public Speaking
The Art of the Literary Tour with Mary Whitson
Mary Whitson majored in English because she loved to read. For most of her professional career she taught elementary school, which gave her summers off to read and travel. One year, her principal told her about a literary tour to England that was run by a college professor in Northern California. Mary said, "Why not?" and that began a decade-long affair with literary tours.
If you enjoy reading you might want to take a literary tour next summer, and see some of the places where your favorite authors—and great authors you've never met—lived, worked and wrote about. These tours include opportunities to meet, talk with and listen to living authors as well as engaging with the historical surroundings of great authors of the past.
Mary offers some tips to help you enjoy a literary tour as well as suggestions for finding a tour that covers your interests.
For More Information
If you want more information on the tour Mary talks about in the show, contact the tour's organizer, Sue Fox, at suehfox@gmail.com. Mention that you're inquiring about the 2016 NYE Literature Trip.
Little Audiences—Bringing Small Children to the Theater with Christine Cox, House Manager, Ahmanson Theater, Los Angeles
Christine Cox has been the house manager at the Ahmanson Theater in Los Angeles for 16 years. During that time, she's watched over the performances of many productions suitable for children, as well as many more that are challenging for adults, let alone pre-schoolers.
In this show, Christine offers suggestions for bringing young children to the theater, including how to prepare them, what age is theater-going age and what you need to know when bringing your child or grandchild to a performance.
In Case You Missed It
If you missed Christine's advice in episode three on how to perform your role as a good theatergoer, here's a link to the show.
Open Channel D—Memories of the Man From U.N.C.L.E. with Morgan White, Jr.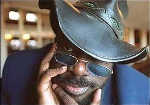 Morgan White, Jr. is a Boston talk show host, an extreme Man From U.N.C.L.E. fan and the most amazing trivia expert you'll ever meet. In third grade, Morgan discovered his memory didn't work the way his classmates' memories did. While they forgot most of the details to TV shows they couldn't stop talking about several months earlier, Morgan could not only remember the shows and their plots, he could quote whole sections of dialogue.
From that discovery, Morgan has gone on to a career that includes not only his talk show on WBZ, Boston, but a performing career that includes stage shows, night clubs and appearances before groups and organizations of all kinds.
When you combine Morgan's memory with his love of Napoleon Solo and Illya Kuryakin you get some wonderful recollections and insights into the show. Ahead of the release of a Man From U.N.C.L.E. feature film in August (2015 if you're reading this months into the future), it seemed like the right time to re-visit the show and remind ourselves why the original is still the greatest.
Morgan has interviewed David McCallum on many occasions, and once asked him whether his role as Illya haunted him on NCIS (where he plays Ducky). In a show notes extra, use the player below to hear the story as Morgan tells it.
For More Information
If you'd like to know more about Morgan, or if you're interested in booking him for a show, visit his website at www.morganwhitejr.com.
You can listen to Morgan's talk show on WBZ, Boston every Saturday night from 10-midnight Eastern. If you live outside of the Boston area, you can listen online. Go to  boston.cbslocal.com, click on the Listen Live button, and then select WBZ from the list of radio station choices.
Music
The Out Of My Mind podcast theme by Jimmy Fontanez.
Contacting the Show
Email: jdouglas@thetheaterofyourmind.com
On the Web: Contact Out Of My Mind
Write: Out Of My Mind | The Theater of Your Mind, Inc. | 2215 Fern Dell Place | Los Angeles, California 90068
Subscribe to
Out Of My Mind
Or subscribe with your favorite app by using the address below
Book Jay Douglas as a Speaker, Podcast Guest or Consultant
Call 323-856-1795 for availability.