Out Of My Mind—Episode 10 Show Notes
 
New. Out Of My Mind is on YouTube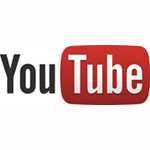 Forget about fiddling around with podcast apps and players that don't work when you want to listen to Out Of My Mind. We've moved all our episodes to YouTube. Don't worry. We haven't gone Hollywood, and you won't have to look at Jay's face for 17 minutes a week. It's the same podcast you'll find on iTunes but with a static picture slapped on it so YouTube thinks it's a video.
Go to outofmymindpodcastonyoutube.com, pick what you want to listen to and enjoy.
Not only does listening on YouTube take fewer steps, but a single click on the Read Show Notes banner at the beginning and end of each show will take you right to the show notes. No more working your way through the website. In the coming weeks, we'll post bonus interviews and comments from guests you won't find anywhere else online. And we'll take popular interviews and features and put them in their own videos so you can listen to them without having to listen to the entire program (do not tell Jay about this).
If you have a Google account (and, honestly, who doesn't), you can subscribe on YouTube and receive a notification whenever we post something new. You can also leave comments about the show right there while you're listening. We think listening to Out Of My Mind on YouTube will be a more pleasant experience for you. Let us know if we're right or what we can do to make it better.
Lost In Space with Elvina Beck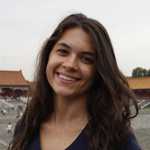 If you're working for yourself, or thinking about it, one of the early decisions you'll have to make is where you'll be working from. Home is inexpensive but you pay for the savings with distractions. Office space gets you out of the house, and can even contribute to a feeling of professionalism, but it's pricey, especially if you're starting up. Coffee shops seem to be a mid-ground compromise, if you can handle the noise and the occasional disruptive customer. Elvina Beck has an alternative she'd like you to consider. It's called co-working. Before you decide to try it you need to understand what it is, and the cultural change it represents. In Part I, Elvina explains the fundamentals of co-working and how it is keeping the workspace in step with our economy as it changes from one of ownership to one of access. It's a new trend that can change the way you work and the way you see the world.
Elvina Beck's Website (focuses on co-living spaces in Los Angeles)
Elvina Beck's Co-Working Space (PodShare Labs)
WeWork Website (probably the number 1 co-working space provider in the US)
I'm Outta Here by Drew Johnson, Todd Sundsted and Tony Bacigalupo (eBook on co-working and the workplace revolution)
If the Car Fits…with Barbara Ward

You make sure your shoes fit. You buy a suit that's just the right size. You purchase an umbrella that's there for you and your companion. You take your purchases, toss them in the trunk of your car, slip in behind the wheel and drive off. Chances are, your car doesn't fit you as well as all those purchases do.
What do we mean by fit? That's why Barbara Ward, traffic safety specialist with AAA Northeast is joining us again. With cooler weather, more rain and snow on the way, Barbara has some tips for eliminating distracting, and sometimes dangerous, situations that arise when you and your car are not quite a match. Each tip is taken from AAA's nationwide Car-Fit program, that does what its name implies: makes sure you and your car are a good fit.
You can run through these tips and checks on your own, of course, but Barbara suggests you attend a Car-Fit event if you can. Trained technicians will take you through a 12-point check, make recommendations for improving your comfort and safety and advise you on ways to remain on the road longer.
To find a Car-Fit event near you, or for more information on the program, visit the Car-Fit website.
It's All in the Game with Joe Neustein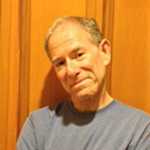 Sure, you may be a whiz at your favorite game show when you're sitting in front of the television. But what do you think would happen if you were standing in front of…the show's writers and asked to come up with questions that stump ordinary people and celebrity guests combined? What does it take to be a game show writer? How do they come up with all those questions? What's a typical day like for a game show writer? Hey, don't look for the answers here. Answers are your department. In this episode, former game show writer Joe Neustein violates the game show writer's oath and gives away the answers.
Here are some questions from Joe's files to get you in the mood.
The mother of Parks and Recreation star Rashida Jones starred on what 1960s TV series?
Petticoat Junction
The Mod Squad
Bewitched
A:  The Mod Squad  (Her mother is Peggy Lipton.)
Who wrote the bestseller The Diary of a Young Girl?
Drew Barrymore
Anne Frank
Jane Austen
A:  Anne Frank
The leaves of the coriander plant are known by what other name?
A:  Cilantro
Whom did People Magazine name their very first Sexiest Man Alive?
Sean Connery
Burt Reynolds
Mel Gibson
A:  Mel Gibson
The answer to the question Joe posed during the program is at the bottom of the page. No peeking until you've listened to the show.
The Toll of the Troll Part II with Lee Cheng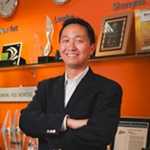 In Episode 9, Lee Cheng, chief legal officer for Newegg.com, described how patent trolls, typically shell corporations that have acquired one or more questionable patents, use these patents to wring money out of companies by threatening to sue them if they don't agree to a settlement.
In Part II, Cheng explains how Newegg turned these trolls' own business plans against them and made threatening Newegg a losing proposition. Patent trolls rely on a get-in-quick, get-out-quick strategy. While they threaten litigation it's not what they want because it reduces their profits. And that's what makes them vulnerable.Cheng says Newegg's methods can be adopted by any business owner to help encourage patent trolls to get out of the troll business.
Support Your Favorite Podcast
Podcasts live or die on downloads. They're the Nielsen ratings of the business. The more downloads we get the better our chances of attracting sponsors. And sponsors mean we'll be able to go more places and do more things in our hunt for the essential, non-essential and curiously-essential information we uncover each week. Oh, and we'll also be able to give way decent thank you gifts for such things as using your comments on the air. So, if you enjoy the show, here are some ways you can help us right now:
tell your friends about the show, ask them to subscribe and listen and to tell their friends to subscribe and listen.
The economics of podcasting require  shows like Out Of My Mind to have at least 200 downloads every day to attract a sponsor, and I can tell you we're not even close. But with your help we will be. Thanks for supporting the launch of our little program and thanks for helping us grow.
 Music
The Out Of My Mind podcast theme by Jimmy Fontanez.
Contacting the Show
Email: jdouglas@thetheaterofyourmind.com
On the Web: Contact Out Of My Mind
Write: Out Of My Mind | The Theater of Your Mind, Inc. | 2215 Fern Dell Place | Los Angeles, California 90068
Subscribe to
Out Of My Mind
Or subscribe with your favorite app by using the address below
Book Jay Douglas as a Speaker, Podcast Guest or Consultant
Call 323-856-1795 for availability.
The answer to the question Joe posed in the show is succubus.