Let's Give Podcast Listeners What They Deserve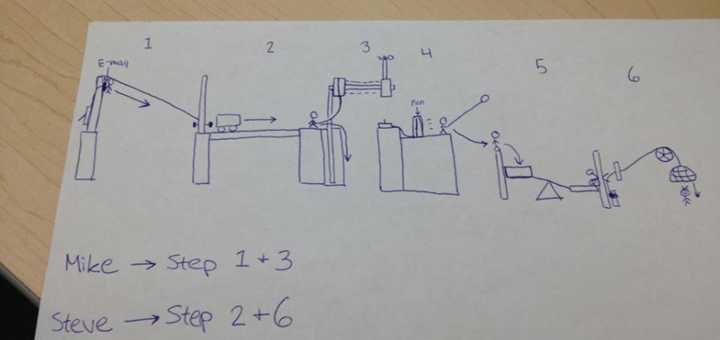 Jesse Lawler had a problem.
He found that listening to his podcast, Smart Drug Smarts, was not a simple process. There were too many steps to go through, beginning with finding his podcast in the first place and ending with listening to a new show every week. Plus, the generic podcast apps his listeners used offered little more than a way of converting an mp3 file from bits to sound waves. Jesse envisioned features that could improve the listening experience for, and engagement level of, his podcast audience.
If you produce a podcast there's a good chance you've shared similar concerns.
I've taken informal polls of my listeners (mostly Baby Boomers) and heard the same comments. Worse, I've also heard them from tech-oriented listeners in their 20s and, worse yet, from fellow podcasters. I even developed an elevator pitch to describe the situation.
You want to listen to a podcast. Ready…set…go:
unlock your phone;
start your podcast app;
select the podcast you want to listen to;
choose the episode;
hit play;
adjust the volume.
Time.
How long did that take? Oh, too bad. Because you were doing all this while sitting at a red light. Those honking car horns? They're for you.
There's Got to be a Better Way
Jesse, a software developer by trade, solved his problem by developing an app tailored for his podcast. He wasn't the first to build a personalized podcast app, but Jesse wasn't looking for a break-through business concept. He needed a way to give his listeners a more satisfying listening experience. Working from what he thought would benefit his listeners and sponsors he added features to the basic podcast player, including
in-app ads to sell his sponsors' products on listeners' phones as well as in his episodes;
automatic "Rate us on iTunes" reminders to get better visibility on iTunes;
push notifications that sent podcast-related messages direct to listeners' phones;
analytics that went beyond simple download counts;
the ability to add audio that wasn't in his podcast's RSS feed;
audio bookmarks.
The Solution that Grew into a Business
The features he discovered his listeners valued turned out to have universal appeal, and he offered the app to the podcasting community. Any podcaster can order a branded, personalized podcast app from Podcast Pop for a set-up fee plus a monthly charge that varies along a sliding scale.
"The idea," said Jesse, "was to make it easy and affordable for a podcaster to get started. The fee increases with the number of listeners, but so should the podcaster's revenue, making the app affordable for just about any size podcaster."
Branded apps can take care of your unique features, like contests, connecting with sponsors and extra content. But this comes at a price I'm not sure I'm willing to pay, although it's a price that has nothing to do with money.
Short-Term Gain versus Long-Term Benefits
My concern is that branded apps run counter to what the podcasting community needs. We need a way of making listening to podcasts pushbutton-simple for all listeners, not only listeners of podcasts whose producers can afford, or have chosen to provide, branded apps. As long as there are multiple listening experiences, and procedures, for the same content we're only re-enforcing the UI Tower of Babel we have now. Our current system works fine for tech-oriented listeners (and podcasters). For the rest it's a brew of counter-intuitive rules and procedures they're being forced to stuff into their subconscious minds. It's not working. If you can't listen to a podcast without thinking about what you're doing the system is too complicated.
While talking with Jesse I suspected I knew what he would propose as a solution: everyone should buy a Podcast Pop app and the problem would be solved. Okay, that's my cynicism showing through. I did ask him what he thought my concern and his answer surprised me.
Let's Take a Different View
Jesse suggested a I take a different perspective. "I see these apps as thank you's to the 5- to 10-percent of my most loyal, most involved listeners."
That reminded me of an old radio station promotion in which receivers that could only receive a single station were given, or sold, to businesses so they would play the station in the background. The radios weren't for everyone. They were for business with strong advertising ties to the particular radio station.
Jesse's app, and ones like it, are the fix-tuned radios of today. They offer those people with the highest engagement levels encouragement to develop even closer ties. And, they can encourage less-engaged listeners to increase their engagement by offering them a richer listening experience if they do.
Whether or not branded apps will prove to be a viable, long-term solution to the complexity issue is something we don't know. What we do know is that we have a problem that needs to be addressed to help our industry grow. Jesse Lawler has offered one solution.
What's yours?
Jes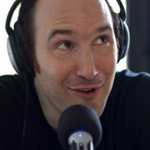 se Lawler is a technologist, entrepreneur, health nut, world traveler, and personal optimization fiend.  He is founder of Los Angeles-based mobile app companies Evil Genius Technologies and Podcast Pop. He also hosts a popular podcast on nootropics: Smart Drug Smarts, and has recently released Axon, a mobile app for the nootropics community.
Get Every Blog Post