So Much Fun It Could Be Illegal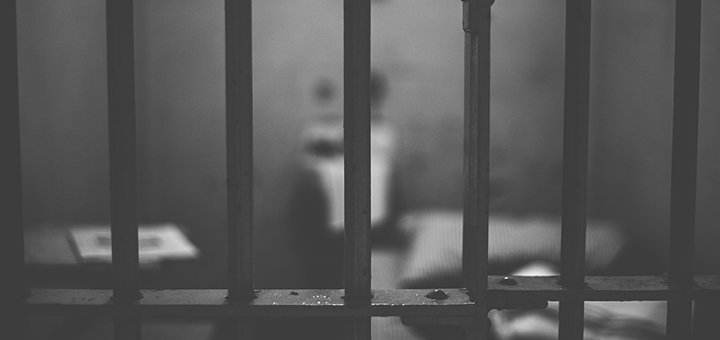 Dave Milberg is a former radio talent who is finding a new home in the podcast universe. He's also taking a gamble that a formula he developed at Chicago's WGN radio will work in podcasting. And stand up to judicial scrutiny.
I first wrote about Milberg in this post. At the time, he was researching the legality of playing clips of old rock and roll songs in a podcast. The copyright law surrounding podcasts was so confusing, even he couldn't figure it out. That hardly sounds strange, unless you know that Milberg is a lawyer, himself.
We Can Work it Out
Recently, Milberg launched his podcast, Rare & Scratchy Rock 'N Roll, after convincing himself he was on, if not solid, at least firm legal ground.
"I've done six months of research on this," Milberg told me. "I've also had two dozen lawyers look it over. While there are no guarantees in the law, I believe I have a sound legal argument for what I'm doing."
Remember Then
From 1983 to 1985, Milberg wrote and produced a three-hour-a-week syndicated radio show called Rare & Scratchy Rock 'N Roll, which played, "The oldies that time forgot, but maybe you remember." The show was inspired by his 1968 Soundscope series on WRIF-FM in Detroit, and was meant to be an alternative to mainstream Oldies stations, most of which played the same few hundred songs over and over ad nauseam. Eventually the program was heard on more than 135 radio stations across the country.
Until economics killed it.
"On top of researching and writing the show, recording Al Mitchell, who voiced it, and supervising the production, my partners and I had to pay to duplicate and distribute six reels of tape times 135 radio stations every week. We also had to pitch hundreds of radio program directors on airing the show so we could grow our syndication network. The cost, in time and materials, eventually ground all of us down."
Rare & Scratchy Rock 'N Roll was dialed back to a radio memory for 30 years.
Let's Twist Again
"In 2015, I decided to bring back my radio show, only this time on the Internet," Milberg said. Podcasting would free him from the all those distribution costs, and time constraints as well. "I can do an hour, a half hour or anything in between. It only depends on the material I have for the show."
For his podcast version, Milberg adopted a slightly different format, one based on appearances he made on the Bill Moller Show on Chicago's WGN-AM. Milberg would play music around various topical themes (Valentines's Day, Earth Day, Christmas and so forth). What set the show apart, though, were the little-known stories he told about the songs he played.
Played might be a stretch.
Because of that station's arrangements with music performance rights licensors, Milberg had to cut the lengths of the songs to less than 30 seconds each. The short clips did nothing to dampen his popularity, and Milberg became Moller's regular guest from 2010 to 2014.
I Fought the Law
Milberg was convinced that format, combined with the songs he played on Rare & Scratchy Rock 'N Roll, would carry over to podcasting. He was less certain about the music licensing. Radio stations rely on copyright law that provides radio with compulsory licenses. As long as stations pay a statutory fee for the music they play, they're not violating any copyrights. There is no compulsory licensing for music in podcasts. Playing even a second of copyrighted music in a podcast can earn a podcaster a hefty fine.
But the copyright law has an exception, called fair use, that allows copyrighted material to be used in certain, narrow circumstances, including some educational purposes.
"Every episode is a rock and roll documentary, a rockumentary as I call it," Milberg said. "I use short clips of music to aid in educating the audience." Even so, Milberg is still wading into murky waters. "I've had other lawyers look this over and none of them can say with any degree of certainty that I won't run into trouble."
More Than a Feeling
While Milberg isn't in podcasting to pay fines and lose money, he freely admits money—making it or losing it—is not his primary motivation. "If I can brighten someone's day, have them listen to an interesting story and say, 'I didn't know that,' it makes my day." And then there's a personal reason almost every podcaster can identify with. "When I'm behind the microphone, it's like I've been transported to another world. Everything fades away, until it's me and the listeners."
One thing those listeners will get from Milberg is a smooth, carefully-produced program. Like many radio talents, he's a perfectionist. Podcasting affords him the freedom to fine-tune his content and his performance to meet his high standards. "When I worked for CBS Radio my colleagues gave me a plaque that read: Give them quality whether they want it or not. I adopted that as my motto."
Ain't Nothing Like the Real Thing
You can hear Dave Milberg having fun and rocking with his reborn Rare & Scratchy Rock 'N Roll. Listen to episodes on his website, or subscribe via iTunes.
I wish him solid gold success and, most of all, no jail time.
Dave ("Radio Dave") Milberg began his broadcasting career at the legendary WXYZ in Detroit, the station that gave us both The Lone Ranger and The Green Hornet radio series in the 1930s. He worked his way through broadcasting, with a stop at WLW as the marketing director, producer and jack-of-all-trades. CBS Radio hired him in the 1970s to apply the principles of Top 40 radio to the new All News format. CBS also paid for him to earn a law degree. Then he ran a Chicago PBS station, WYCC-TV/Channel 20 for seven years before going full-time at two Chicago-based national law firms for the next 20 years.  He's been an occasional DJ at Sarasota-based WSLR-LPFM, and since 2008 and has done regular guest numerous radio stations around the country. Today, Milberg works as a law school professor, but that has never dulled his edge for radio. Rare & Scratchy Rock 'N Roll is his way of sharing his extensive knowledge of rock music with fans of the genre while giving him an excuse to sit behind the microphone, again, which he finds the happiest place in the world.
Get Every Blog Post