And The Hits Might Keep On Coming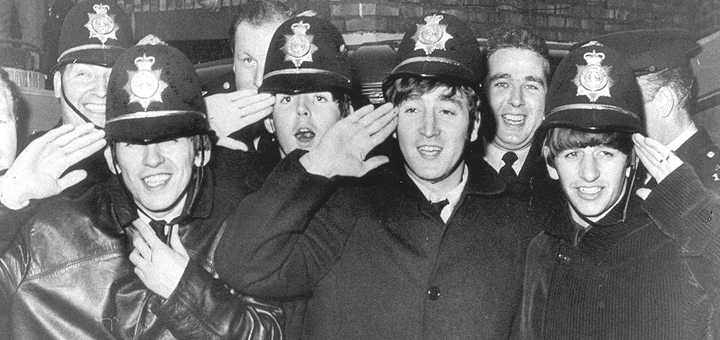 Imagine, if you will, a strange new world in which the only way to hear the Beatles, Rolling Stones, Elvis Presley and Frank Sinatra is by buying their recordings and listening to them in the privacy of your own iPod. Right now, the big boys of radio (and streaming) are grappling with the possibility of just such a future. But one radio broadcaster doesn't share this vision, and has revived an…uh…interesting legal theory. When put forth in 2009, the theory was dismissed in a heartbeat. But the modern approach has some legal heft behind it, including accidental support from the record industry. This time, the argument just might work.
A Little Background
Pre-1972 recordings are not covered by federal copyright law. However, in a California suit filed by Flo and Eddie, Inc., a corporation owned by Howard Kaylan and Mark Volman (who later helped found the musical group The Turtles), the court held that pre-1972 recordings were protected under California law. In a post on digitalmusicnews.com, entertainment attorney Steve Gordon* wrote
This interpretation of California law would make the exclusive right of public performance in sound recordings apply to any public performance of a pre-1972 recording whether on a digital service or otherwise, including performances in terrestrial radio or television broadcasts, nightclubs, restaurants, bars and any other public places. In other words, they would all have to seek permission from the copyright owner of each pre-1972 recording – usually the record company. (Unlike the Turtles, most commercially successful artists do not retain rights in their records). And the owners of such recordings could charge any amount they wished, or deny permission altogether. [emphasis in original]
The judge's decision might be overturned on appeal, but for the present his ruling can be summed up in two words: havoc reigns. The formerly simple process of playing pre-1972 recordings is now a labyrinthian experience of obtaining multiple licenses and negotiating royalty payments across multiple states with different laws governing the same recordings.
Hey radio, welcome to our world.
We Need Some RESPECT
There is a potential fix working its way through Congress. It's called the RESPECT Act (Respecting Senior Performers as Essential Cultural Treasures Act),** and it requires digital music services pay royalties for pre-1972 recordings in the same manner as they pay royalties for post-1972 recordings. Like all laws, the RESPECT Act doesn't satisfy everyone, and I don't believe it addresses the question of music played on your friendly, local oldies station.
CBS Radio Doesn't Need Your RESPECT
CBS Radio is the target of a suit by a company that holds the rights to many pre-1972 classic recordings, and the broadcaster isn't waiting for respect, legal or otherwise. CBS Radio's defense specifically claims they are not liable for any payments imposed under state laws because—and you might want to read this a few times to allow it to sink in—CBS Radio stations don't play pre-1972 recordings.
Have you ever listened to WCBS-FM in New York, KRTH in Los Angeles and several of the CBS Radio stations in between? Those Beatles songs? The Stones? All that Motown music they've played over the years? It's all pre-1972. isn't it? Isn't it?
Not according to CBS Radio. Every one of the oldies they play is a re-mastered version of the original recording. CBS claims these re-mastered tracks are originals themselves and were created after 1972:
Contrary to those allegations, CBS's records for the last four years show that CBS did not publicly perform any of ABS's pre-1972 recordings. CBS does not play vinyl sound recordings…. In fact, every song CBS has played in the last four years has been a post-1972 digital sound recording that has been re-issued or re-  mastered…. For example, "Tired of Being Alone" is found on UMG's 2006 The Best of Al Green compilation…. That CD contains the re-mastered version of the song created and registered for copyright in 2000…. The "Let's Stay Together" recording CBS played is the 2003 re-mastered sound recording as re-issued in 2009 by Fat Possum Records…. Every other song CBS played from plaintiff's "Schedule A" also came from a CD released many years after 1972. [emphasis in original]
It's nothing if not wonderfully creative. Whether it will hold up as a defense remains to be seen. But CBS Radio does have a powerful ally. It's the RIAA, the recording industry's trade association, which usually plays The Joker to broadcasting's Batman (or maybe it's the other way around).
The Best Defense is a Good Opponent
The RIAA has used a similar argument against recording artists exercising their termination rights under copyright law:
The second option is to re-record sound recordings in order to create new sound recording copyrights, which would reset the countdown clock at 35 years for copyright grant termination. Eveline characterized the labels' conversations with creators going something like, "Okay, you have the old mono masters if you want — but these digital remasters are ours."
So the RIAA's argument that record companies can maintain ownership of their pre-1972 recordings is being used by CBS Radio to prevent record companies from charging arbitrary fees to stations that play that music. That ought to go over well at the next recording industry convention.
If nothing else, the story makes for great bedtime reading. It has more drama than The Black List and definitely more humor than Welcome to Sweden. And there's the delightful possibility that the whole mess will be dumped in the Supreme Court's lap if federal appellate courts on the East and West Coasts can't agree on the fine points of copyright law. Meanwhile, I'm all for allowing CBS Radio execs to enjoy their Network moment, even if it means throwing a chair through their floor-to-ceiling windows before screaming, "We're mad as hell and we're not going to take it any more."
Now, if podcasting could only borrow their legal department*** to figure out our music mess, we could enjoy our Network moment, too.
Get Every Blog Post