How To Take The Pop Out Of Your Podcast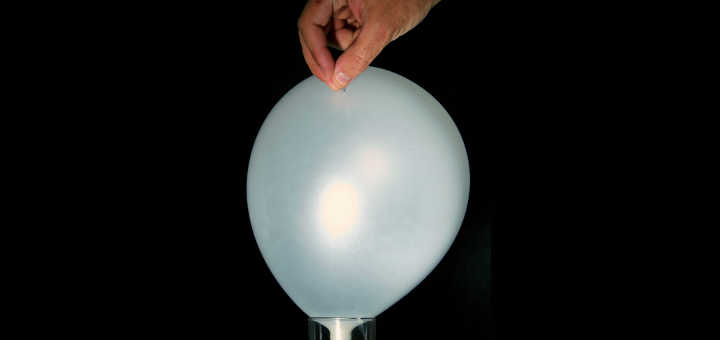 Eliminate all the popped P's, thumps and bumps. That's the most frequent comment I make when I'm asked to give feedback on a podcast.
Getting rid of these annoying sounds is so simple you'll wonder why…well you can wonder whatever you want. At least you'll be free of them.
Here's what you want to do: eliminate the frequencies below 80Hz. That's it. You're done. Most of the pop/thump/bump energy lives at 80Hz or below. Filter that out and the noise goes with it. Since most earphones, smartphones and eardrums don't do a  good job reproducing those frequencies—and since most vocal energy isn't in that range—you won't be nabbed by the 80Hz-and-under police for doing it.
If you're not sure how to EQ (equalize) your podcast to get rid of 80Hz and below here are step-by-step instrucitons for Audacity (other digital audio workstations will have what you need, so hunt around for it).
Step 1 – Now You Hear Them
Load your audio file into Audacity. Select the entire audio track, then click on the Effect menu and select Equalization.
Click on the Graphic Equalizer button.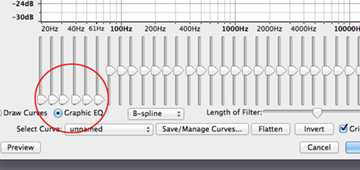 A graphic equalizer is your friend. Each of the sliders represents a narrow frequency band. Moving a slider up increases the volume of that band, sliding it down decreases the volume. Starting at the left, slide the first six sliders all the way down.
Step 2 – Now You Don't
Apply the EQ effect by clicking the OK button. Let the equalizer do its work, save your file. Done.
Leave me a comment and let me know if this post helped you. That way I'll know to write more like this. And if you have any production questions, post a comment about them, too. If I can't help I'm sure there are readers who can.