Podcast Pricing—A Lesson From Mayweather And Pacquiao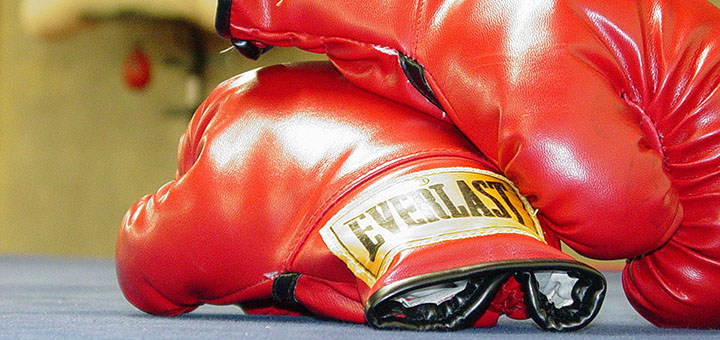 The other day, a colleague of mine questioned my decision for going into podcasting. "You'll never make money with current podcast prices," he said. He was referring to the fact that it costs less than a dollar to download a This American Life episode. His suggestion was that I create a podcast around information people were desperate to acquire. "At that point, the sky's the limit," he said.
He's a funny guy. Either that, or he didn't bother reading about the Mayweather-Pacquiao fight the other week. What has a boxing match got to do with podcast pricing?
It offers a lesson that packs a punch.
While people were watching the fight on their big-screen TVs for $100 a pop, others watched on Periscope…for free. Granted, they didn't get the full HD-quality images that the high rollers enjoyed, but is a C-note worth being able to count the drops of sweat flying off someone's face when he takes a right to the jaw?
A Stunning Event—Really?
An article by Cecilia Kang and Will Hobson in the Washington Post called this act of piracy "a stunning event." They're funny people, too. Did Kang and Hobson think digital disruption would stop at the music and video industries? Why were they surprised when yet another media company failed to learn from history?
Apparently the promoters of the fight thought, incorrectly, that people would pay premium prices to watch the fight because, well, because what other choice did they have? The promoters could have made piracy a non-issue by pricing the fight fairly. Not free, mind you, but at a point where the average fight fan, with his friends around him and his six-pack at his side, would think that it's worth the price to see a nice, clear, high-fidelity version of the fight rather than a scratcy, low-fi version on Periscope.
Podcast pricing follows the same rules.
If you give your listeners value, they'll pay a price tied to that value. Gouge them, and they'll turn to technology (or to their tech-savvy friends), and you'll find free copies of your podcast all over the Internet. Hunting them down will be like working your way through a Whack-a-Mole tournament blindfolded. Hardly a good use of your creative talents.
Podcast Pricing—Common Sense Rules
So, take a lesson about podcast pricing from the fight promoters and my funny colleague:
know the value of your content to your audience;
charge fairly.
That way, your audience will pay the price. Otherwise, you will.