How To Solve Your Image Problem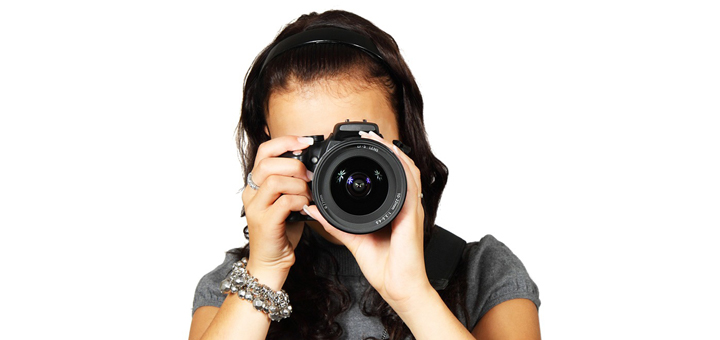 A friend of mine wrote a check for $500 the other day. Not only didn't he plan on writing it, he was lucky it wasn't for two or three times that amount.
He used a picture he found on another site in the show notes of a recent podcast. The original image was a stock photo from Getty, and that company is aggressive when it comes to hunting down illegal uses of its images (as it should be).
My friend pleaded that he made a simple error. For some reason, Getty had heard that one before.
"Next time," he told me, "I'll use an image that's free for public use."
Crusin' for Another Bruisin'
Just because an image is available for public use doesn't mean you can add it to your website willy nilly. Here's what you need to know about using images on your site without finding yourself on an unwanted finance plan where you use the image now and pay for it later. (As always, I'm not a lawyer—much to my mother's chagrin. What's here is based on my research and experience. If you have any doubts, consult someone who would make Mom happy.)
Search for images that are licensed under the Creative Commons license for commercial use. (Even if your podcast is a hobby, I suggest you still use commercially-licensed images. It prevents sticky arguments later if you make a few bucks from sponsorship or listener support.)
I use three sources of images for my sites: Wikimedia Commons; Pixaby.com; and Flickr Commons. There are other sites, I'm sure, but I stick with these three because their images are properly licensed. I've found other sites that claim their images are in the public domain, and free for anyone to use. But I'm one of those nerds who reads the fine print. That's where these sites causally mention that all the images on the site were uploaded by third parties who claim the images are in the public domain. The sites specifically disclaim all liability for copyright infringement.
Four Free
Here's the troublesome word associated with Creative Commons licensing. Attribution. Here's its first cousin: Sharing.
You can use the images for free only if you follow the rules for creciting the image's creator and abiding by the terms she has established for sharing. There are four Creative Commons license categories I commonly use, and they come with different attribution and sharing requirements:
Public Domain: These images are free for use by anyone for any purpose (although I'd still be careful using the image for promoting illegal acts, such as child pornography). Usually, you don't have to give the creator attribution, but it's always best to check the site's terms and conditions to make sure that's so;
Attribution: The image is free to use, IF you give credit to the creator. The credit has to take a certain form, which I'll explain in a moment;
Share Alike: The image is free to use only if you give credit to the creator AND if you use the image as part of another work (e.g., you combine the image with another one) then you must license the new image under the Share Alike license. In other words, you can't create a new image and then prevent others from using it;
No Derivative: The image is free for you to use only if you give credit to the creator AND use the work as is. You can't combine it with other images to make a new (derivative) image.
Credit Where Credit is Due
Under the terms of the Creative Commons license you need to display (somewhere on the page) the image creator's name, a link back to the iMage (usually the website page that hosts the image), and a link to the Creative Commons license.
Yes, that's right. You also have to link to the license. It's easy to do, and it's part of the legal agreement that allows you to use the image on your site. It's also the step most people fail to do.
Here's a link to the Creative Commons info page. You'll find more information on the license, links to the license text, and examples of correct and incorrect crediting.
Follow these tips and you won't be answering any registered letters from lawyers or writing any surprise checks.
It's an easy way to clean up your image problem.
Get Every Blog Post